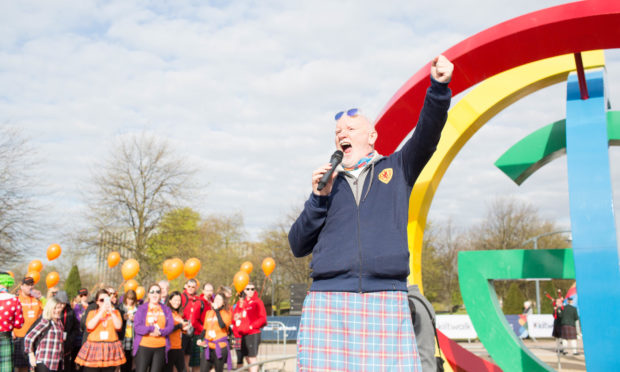 More than 900 charities across Scotland will benefit from the millions raised by Kiltwalkers across the country.
With the assistance of The Hunter Foundation a massive £5 million has been raised for charities during 2020.
A total of four scheduled events were poised to take place in Aberdeen, Dundee, Edinburgh and Glasgow before being cancelled due to Coronavirus.
Those still wanting to do their bit in the north-east partook in a virtual rendition of the event a couple of weeks ago at the beginning of September in support of their chosen charities.
Earlier this summer, Kiltwalk's emergency pay-outs in Glasgow and Aberdeen plus the Dundee Virtual Kiltwalk raised £1.2 million.
Adding the funds raised from their Edinburgh outing, 16,000 Scots who dug deep as they walked, cycled, ran and swam separately all over Scotland managed to raise £2.5 million.
A figure which The Hunter Foundation doubled to £5m, Sir Tom Hunter said: "At a time when there's not much good news about, we want to bring you some great news this morning from the Kiltwalk.
"So this year, £5 million is going to the charities you care about, the folks who really need it are getting a hand up, not a hand out.
"So thank you. We'll be back next year, no doubt about it. You can't keep a good Kiltwalker down."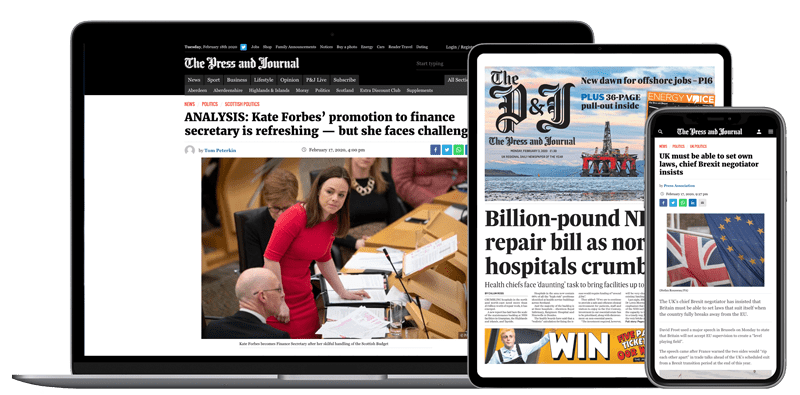 Help support quality local journalism … become a digital subscriber to The Press and Journal
For as little as £5.99 a month you can access all of our content, including Premium articles.
.dct-cta–subscribe { background-color: #333333; } .dct-cta–subscribe .dct-cta__title { color: #ffffff; } .dct-cta–subscribe .dct-cta__content p { color: #ffffff; } .dct-cta–subscribe .dct-cta__btn { background-color: #005b9c; color: #ffffff; } .dct-cta–subscribe .dct-cta__btn:hover, .dct-cta–subscribe .dct-cta__btn:focus, .dct-cta–subscribe .dct-cta__btn:active { background-color: #ffffff; color: #005b9c; }