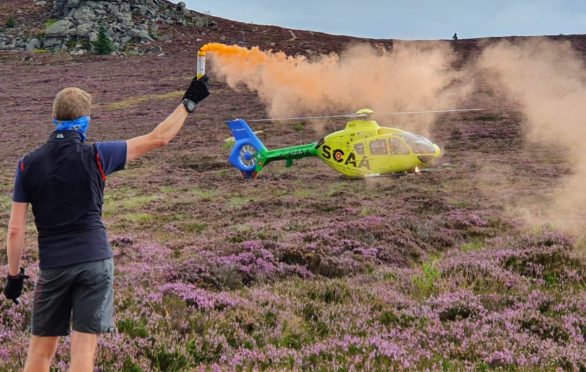 Scotland's Charity Air Ambulance responded to 65 emergency calls last month during what has been the charity's busiest year in existence.
Air crews went to the assistance of patients in some of the most remote and rural communities, including Wester Ross, Orkney and the Hebrides, during August.
In the past year, the service has flown to more serious incidents than ever before and flown more hours to reach those in need.
Since launching in 2013, it has helped thousands of people.
And they are now being asked to share their stories during Air Ambulance Week, which runs until September 13.
The week, whose theme is 'every second counts', raises awareness of the UK's 39 helicopter air ambulances, operated by 21 separate charities.
On average, a charity-funded air ambulance takes off somewhere in the UK every 10 minutes, including SCAA, which has helicopters based at Perth and Aberdeen.
The charity's chief executive David Craig said: "Each and every patient is special to SCAA and their welfare is important to us.
"Many thank us and give something back once the healing process is underway and one of the most valuable things they can do for us is share their story.
"No one tells of the work we do as powerfully and emotively as our patients.
"Their often harrowing, yet uplifting, personal experiences are a testament to the daily life-saving efforts, professionalism and commitment of our crews as they battle to overcome distance, time constraints, challenging weather, difficult terrain and life-threatening injury and illness.
"These stories are what inspire the people of Scotland to get behind SCAA and fund our flights.
"Their donations are vital to keeping our service in the air and patient stories are key in highlighting why there is that need."
SCAA costs £4 million a year to run and relies entirely on donations.
To share your story with the charity during Air Ambulance Week, email media@scaa.org.uk or call 07778 779 888.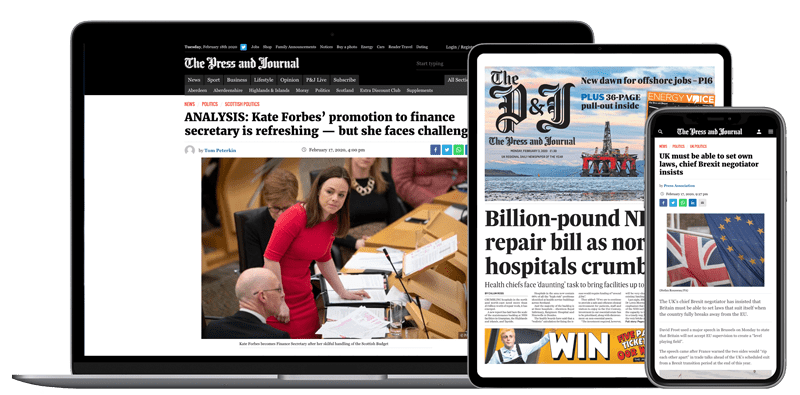 Help support quality local journalism … become a digital subscriber to The Press and Journal
For as little as £5.99 a month you can access all of our content, including Premium articles.
.dct-cta–subscribe { background-color: #333333; } .dct-cta–subscribe .dct-cta__title { color: #ffffff; } .dct-cta–subscribe .dct-cta__content p { color: #ffffff; } .dct-cta–subscribe .dct-cta__btn { background-color: #005b9c; color: #ffffff; } .dct-cta–subscribe .dct-cta__btn:hover, .dct-cta–subscribe .dct-cta__btn:focus, .dct-cta–subscribe .dct-cta__btn:active { background-color: #ffffff; color: #005b9c; }